Body Exfoliators & Scrubs All Fresh®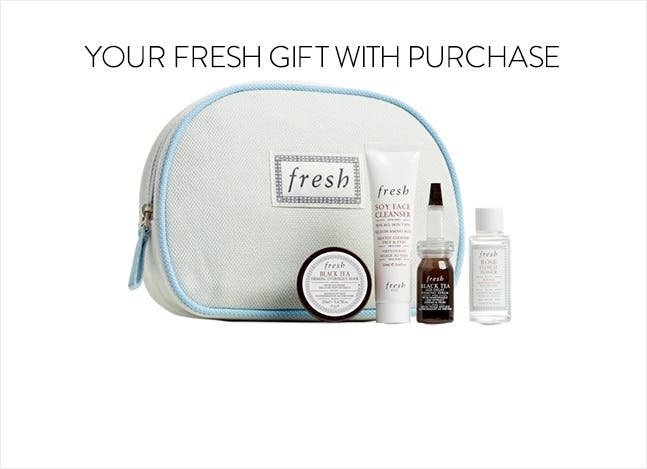 Receive a cosmetics bag and deluxe samples of Black Tea Firming Overnight Mask (0.67 oz.), Soy Face Cleanser (0.67 oz.), Black Tea Age-Delay Firming Serum (0.3 oz.) and Rose Floral Toner (0.67 oz.) with your $125 Fresh purchase. A $61 value. Online only.
One per person, while supply lasts. Will be added automatically in Checkout and shipped to the same address as your order. If associated with a Buy & Pick Up in Store order, gift cannot be picked up and will be shipped to the address of your choice. Gifts cannot be shipped internationally. Past purchases do not apply. If you return the qualifying item(s), please return the gift.
Fresh® Brown Sugar Body Polish®
2 colors
Fresh® 'Seaberry' Exfoliating Soap