Respecting the Environment: Our Restaurants + Bar Verde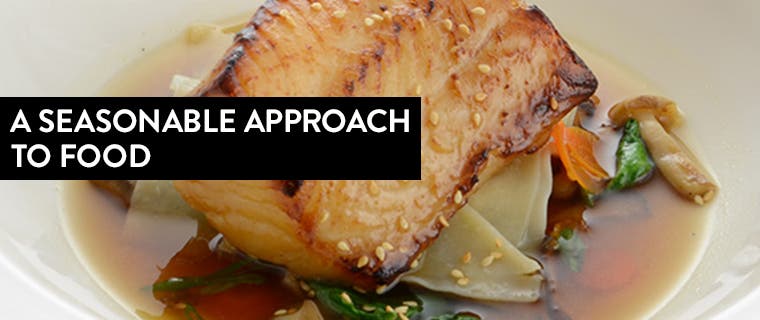 The September 2013 reopening of our Glendale, California, store brought a fresh interior design concept, an updated beauty experience and an expanded selection of designer fashion brands. It also marked the launch of an innovative new approach to food as we opened Bar Verde, our latest restaurant concept.
Local, Sustainable and Seasonable 
Bar Verde, which has since expanded to our store at The Grove in Los Angeles, adopts a seasonally inspired approach to food, with a significant portion of the menu featuring local, sustainable and humanely raised ingredients. From small plates and salads to entrées and desserts, the menu will change with the seasons (rotating every 12 weeks), ensuring a unique culinary experience with each visit. 

"It's a new way for us to incorporate the best each season has to offer," said Vincent Rossetti, National Director of Restaurants. "Our customers have told us that they're looking for dishes that incorporate sustainable ingredients, an appropriate portion size and maintain great flavor. Bar Verde is really much more in line with what our customers are asking for." 

Though the menu will be changing regularly, one thing will remain the same: our commitment to providing a great restaurant experience with dishes that offer great quality. "We realize that local doesn't always mean better," said Rossetti. "Quality of ingredients and value is still of utmost importance to us. We're not going to make any sacrifices there—we're committed to offering the freshest selection of local ingredients we can find."

A Comprehensive Approach to Sustainability 
At Bar Verde, the "green" theme extends beyond the menu. Elements of the restaurant's construction used sustainable building techniques and materials, including some reclaimed wood that was incorporated into the bar area. 

As with all of our restaurants and coffee bars, Bar Verde applies a sustainable approach to packaging and waste management. All menus and printed materials contain a minimum of 30 percent postconsumer waste, and the restaurant uses environmentally friendly disposable packaging called the EcoTainer. The restaurant is also participating in the local composting program, which helps to convert waste to compost, resulting in nutrient-rich, contaminant-free soil. 

"Our team is always looking for ways to improve the experience our customers have in our restaurants," said Rossetti. "We're excited to see what we learn from this new approach and look forward to translating those findings into future projects."