Beauty Stylists

How It Works
DROP US A LINE  
When you contact us via phone or chat, we'll ask a few questions to learn about what you're looking for—whether it's putting your best face forward at a big event, or quick tips on the latest trends. We offer a range of free services—or we can custom-tailor an appointment to fit your needs.
EVERY BRAND AT YOUR FINGERTIPS
Let us do the hard part before you even arrive. Your Stylist will handpick items from a range of brands just for you, based on the preferences, budget and goals you discuss with us ahead of time. We'll be there the whole time to offer new suggestions and honest advice—even if you're only looking to research, not to buy.
THE REST IS UP TO YOU
In a rush? We'll solve your beauty problems on your lunch break. Want to rebuild your regimen from the ground up? You'll have our full attention for as long as we need. Either way, the budget is up to you too—whether you're simply browsing or ready to invest.
Appointment Types
FAST TRACK: 30 MINUTES  
Need a few quick tips or a new item to add to your everyday essentials? We'll get you in and out in a flash.
LOVE THE SKIN YOU'RE IN: 30 MINUTES  
We'll help you wade through the sea of science to find customized solutions for your skin.
MAKE AN ENTRANCE: 1 HOUR
Prepping for a big event? Let us help you put your best face forward.
BEAUTY 101: 1 HOUR
Our Stylists know beauty inside and out. Let us guide you to a personalized selection that includes the latest breakthroughs, beauty trends and everyday essentials that are right for you.
ONLINE CONSULTATION
Prefer to communicate online? No problem. You can chat with an expert Online Beauty Stylist while you're shopping.
CUSTOM APPOINTMENT
Don't see what you need? We'll customize a shopping experience just for you.
You may also call 1.800.7beauty (1.800.723.2889) to schedule a free appointment in store.
Still have questions? Read our FAQ.
More to Explore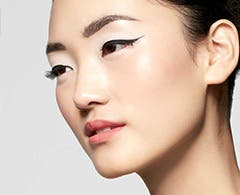 READ INSIDER TIPS FROM OUR BEAUTY STYLISTS
BEAUTY BLOG

http://blogs.nordstrom.com/beauty/category/expert-advice/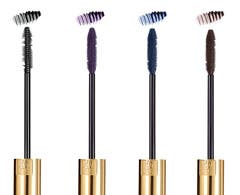 SHOP OUR LATEST FAVORITES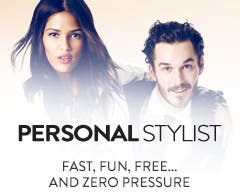 GET CUSTOMIZED HELP FOR YOUR OTHER STYLING NEEDS