How It Works
1. BOOK AN APPOINTMENT NOW
We offer a range of free services for the bride, groom and wedding party at our beautiful in-store Wedding Suites. Scheduling a Wedding Stylist appointment online is easy! Click the button below, and fill out everything from when you're available to what you'd like help with.
2. WE'LL BE READY
Let us do the hard part before you even arrive. Your Stylist will hand-select dresses, accessories and more just for you, based on the preferences, budget and goals you discuss with us ahead of time. We'll be there the whole time to offer new suggestions and honest advice—even if you're only looking to research, not to buy.
3. THE REST IS UP TO YOU
Need nail polish to complement your bouquet? We'll get you gorgeous from head to toe. Want to outfit everyone, from groomsmen to the mother of the bride? We'll block out the whole afternoon. Either way, the budget is up to you too, and there's never any pressure to make a purchase.
Appointment Types
GOWN STYLING: 90 MINUTES
Meet your Stylist, get to know the Wedding Suite and let us help you find the dress of your dreams.
BRIDESMAID STYLING: 1 HOUR
Browse our extensive selection and find the perfect color and style for your bridal party, no matter how big or small.
ACCESSORY STYLING: 1 HOUR
We'll finish your look for the big day, from jewelry to shoes to lingerie.
Don't live near a Wedding Suite? Connect with one of our online Wedding Stylists via
chat
or by calling 1.888.300.1295.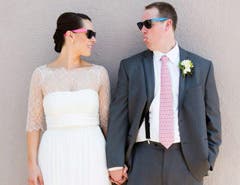 CHECK OUT REAL WEDDINGS & MORE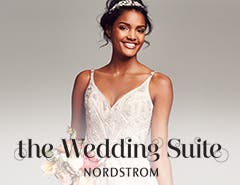 EVERYTHING YOU NEED FOR 
THE BIG DAY