Blush All La Prairie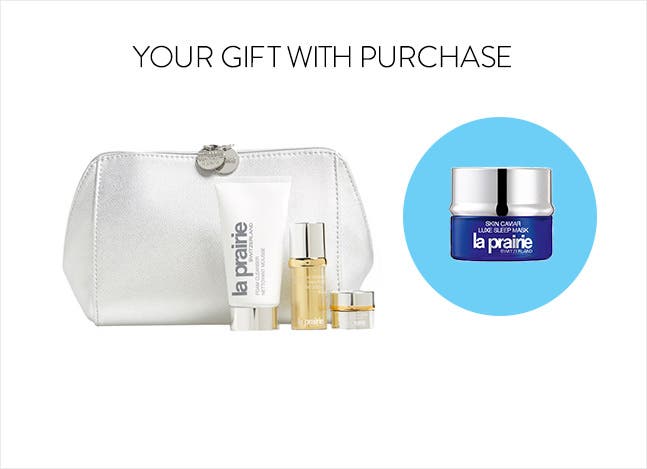 Receive a cosmetics case and deluxe samples of Foam Cleanser (1.7 oz.), Cellular Radiance Perfecting Fluide Pure Gold Moisturizer (0.17 oz.) and Cellular Radiance Eye Cream (0.1 oz.) with your $400 La Prairie purchase. A $190 value. Spend $550 on La Prairie and also receive a deluxe sample of Skin Caviar Luxe Sleep Mask (0.17 oz.). Online and in selected U.S. stores.
One base gift plus one bonus gift per person, while supply lasts. Will be added automatically in Checkout and shipped to the same address as your order. If associated with a Buy & Pick Up in Store order, gift(s) cannot be picked up and will be shipped to the address of your choice. Gift(s) cannot be shipped internationally. Past purchases do not apply. If you return the qualifying item(s), please return the gift(s).
4 colors
La Prairie Cellular Radiance Cream Blush
6 colors
La Prairie Cellular Treatment Powder Blush