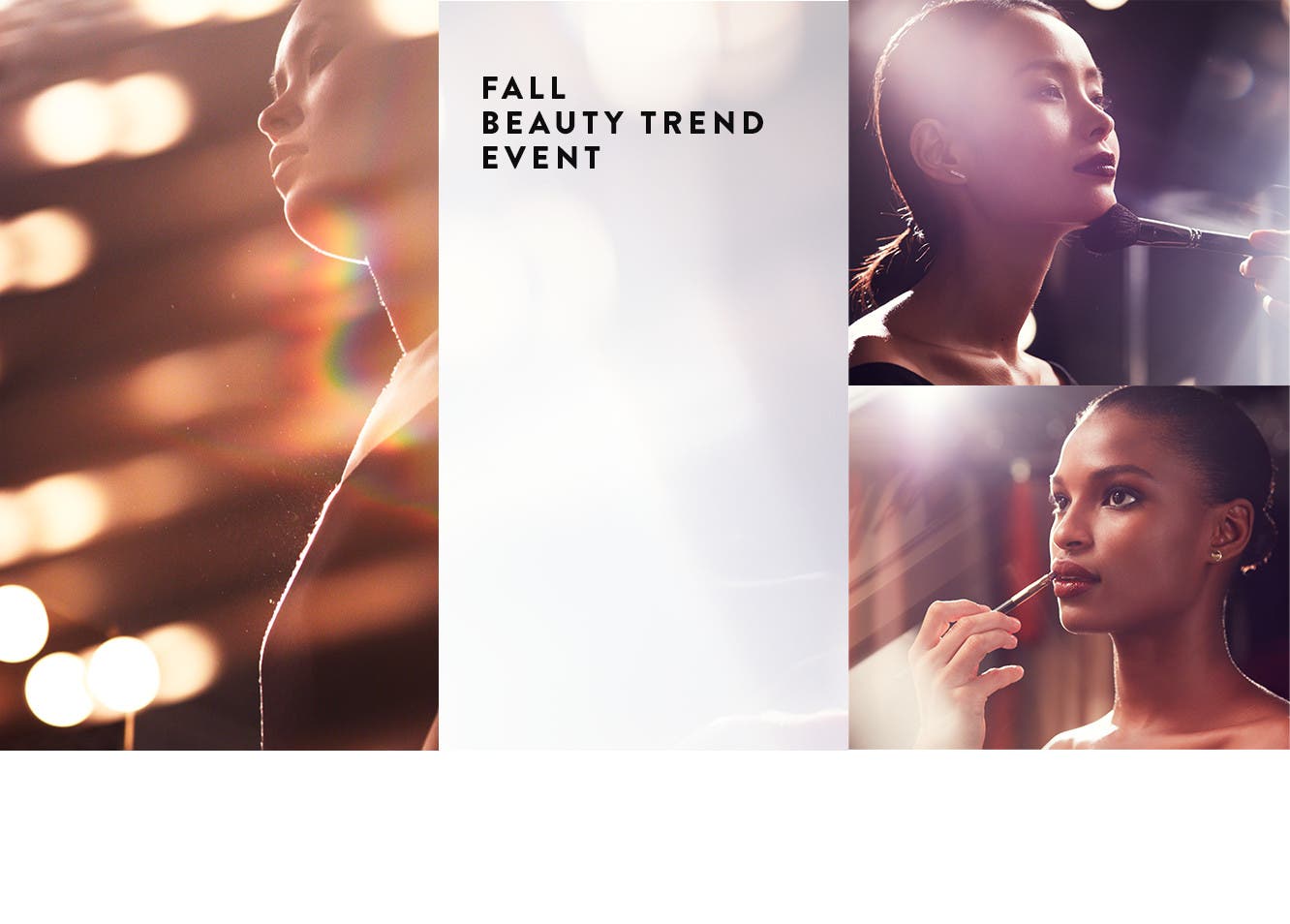 Join us in stores as we celebrate the season's freshest trends with a week of all things beauty, including insider tips and tricks, free samples and more. The week concludes with a high-energy runway show (at selected stores) featuring backstage tips and tricks, demos from top brands and exclusive gifts with purchase. RSVP required. Call or visit your store to make an appointment.
Can't make it to a store?
No problem. The easiest way to update your look this season is with a new red lipstick and a shimmery highlighter. Explore the freshest trends right here.
Greet the season of snowflakes and celebration with a ruby-red pout and a candlelit glow. Garnet-hued lipsticks and shimmery highlighters help you nail the holiday look.
Create a beautiful complexion with foundations and concealers both new and tried-and-true.