Merry & Bright Done Right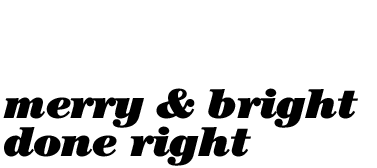 OUR SENIOR STYLIST ON THE ETIQUETTE OF DRESSING FOR THIS SEASON'S HOLIDAY PARTIES.
The first step is to RSVP yes. Next? Scan the invitation for the dress code. Even if not explicitly stated, there are always expectations for how to show up. Whether it's a gift exchange, drinks, dinner or a gala, you need to plot what to put on.
But don't get your tinsel in a tangle. Our senior stylist Angela Freeman has outlined the perfect party outfits and some runway inspo for every occasion during this most wonderful time of year.