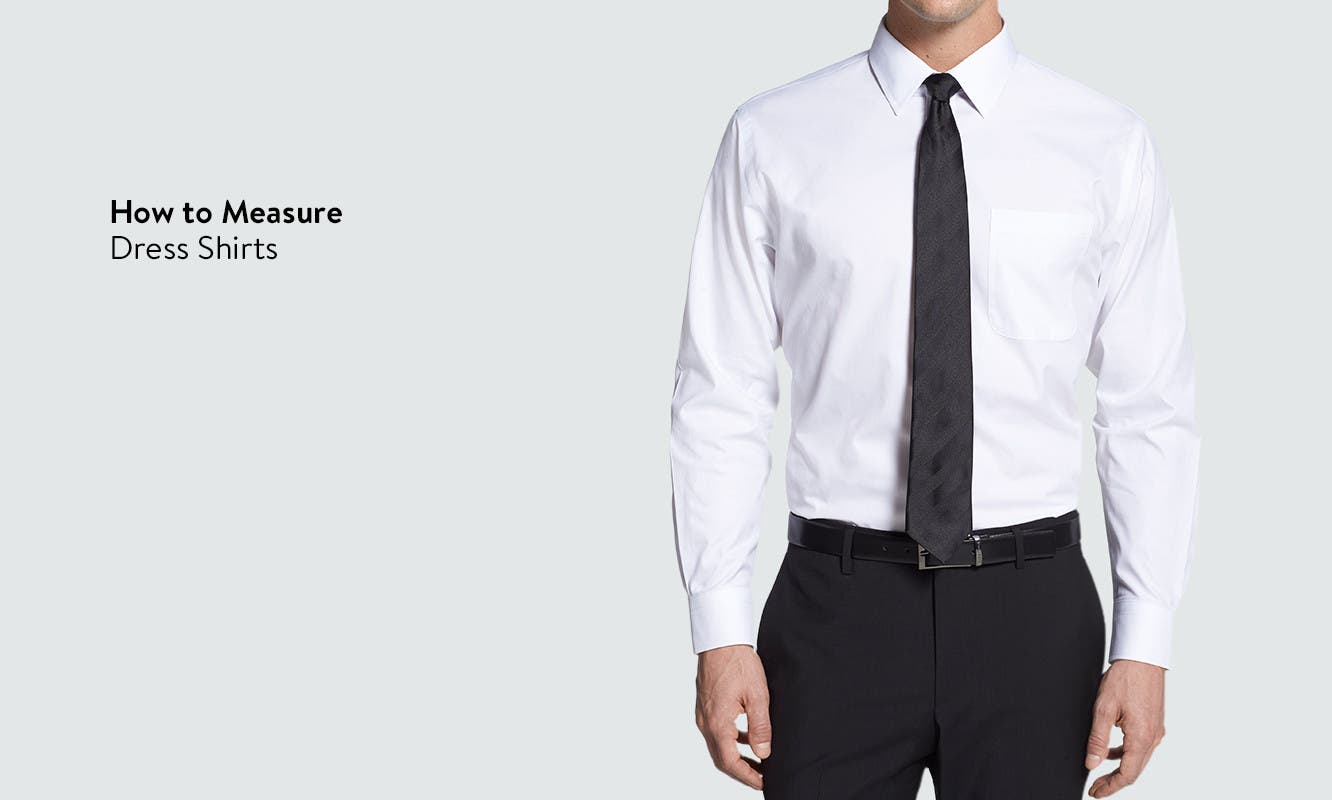 Dress shirts are sized according to several key body measurements. Follow the instructions below to take your measurements, then look for additional size information on the product page to determine which size to buy.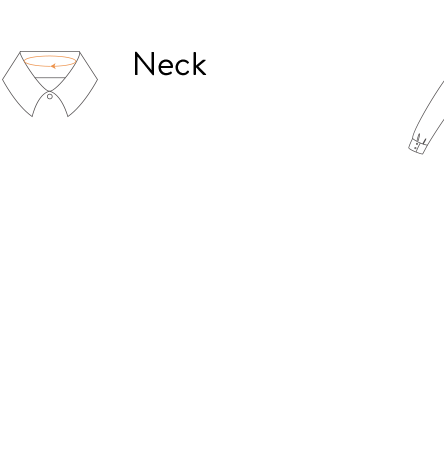 Measure around your neck at the level of your Adam's apple. You should be able to comfortably fit two fingers between your neck and the measuring tape.
Place your hand on your hip, with your arm bent at 90 degrees. Then have someone measure the distance from the center back of your neck (along your shoulder and elbow) all the way to your wrist.
Most dress shirts are sold by neck size and sleeve length. The sleeve measurement determines the overall length of the shirt, ensuring that it's long enough in the body to fit comfortably. 
Dress shirts sold solely by neck size are still made proportionate to the sleeve/body ratio. Check for additional size information on the product page for specific sleeve lengths. 
Want expert help? Find the store nearest you and come in for a personal fitting. 
Shop Dress Shirts by Fit: