Men's Fashion Crash Course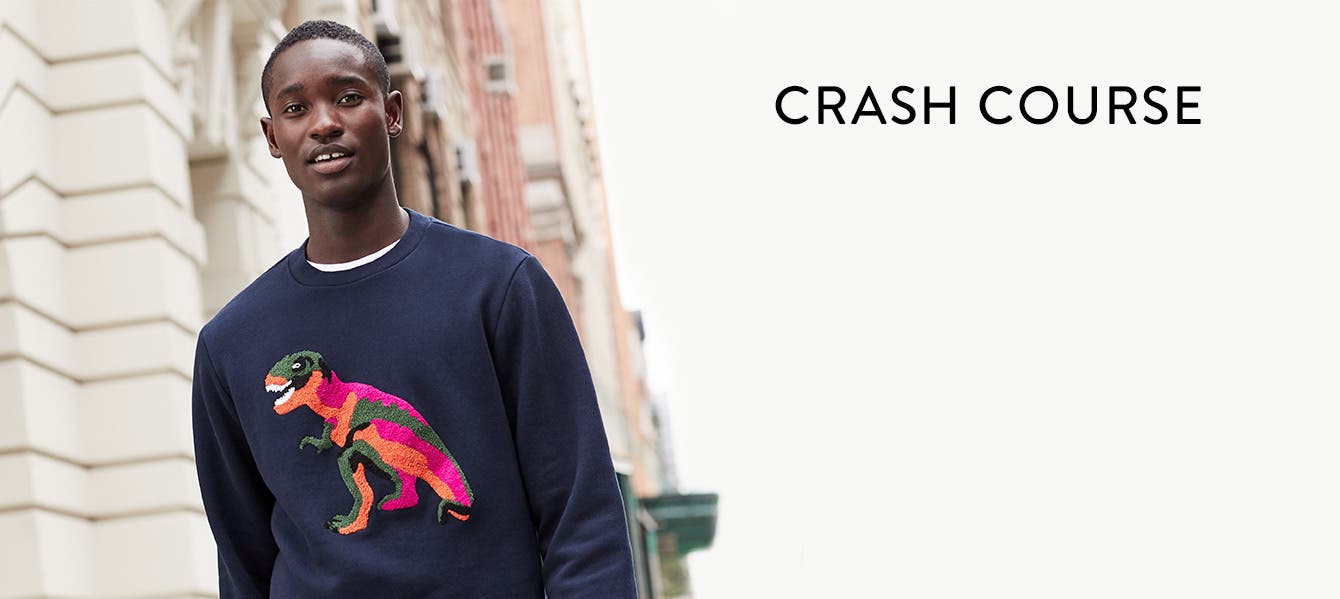 How to Wear a Statement Sweater
Loud and proud. This is the new frontier in sweaters: bold graphics, crazy patterns and unexpected silhouettes. One of these knits can certainly revive your fall wardrobe. Here are some of our favorites of the season and some tips on how to wear them.

Creature Feature
Lions, tigers and T-Rexes. Animals are everywhere. It's cartoon-y, quirky and fun, but it's always best to achieve balance so you don't skew too young. Pair with simple, solid jeans or trousers and even something tough like a motorcycle jacket.
Check It Out
The all-over-print is a daring move for a bold and confident dresser. But what does this go with? You need to style it equally bravely. Camouflage or solid green army cargo pants would be a cool look, especially if paired with a pale denim vest or jacket.
Extra! Extra!
With both a neon color and an oversized fit, it's recommended to pair with neutrals. You don't have to go proportional, try a slim-fit pant or a tapered cargo. But there are a lot of possibilities. Baggy jeans or jogger pants could work too. Don't be afraid to experiment. With such a vibrant color it can also be good to lessen the flash by layering a classic overcoat on top.
Novel Graphic
It's like streetwear has taken kooky holiday sweaters and really run with them and made them for all seasons. A no-boundaries ethos and technologic advances have made these graphic sweaters particularly cool. For a very busy sweater, it's a good rule to opt for jeans or sweats in the dominant color.