Taking Care of Our Communities: Empowering Young Minds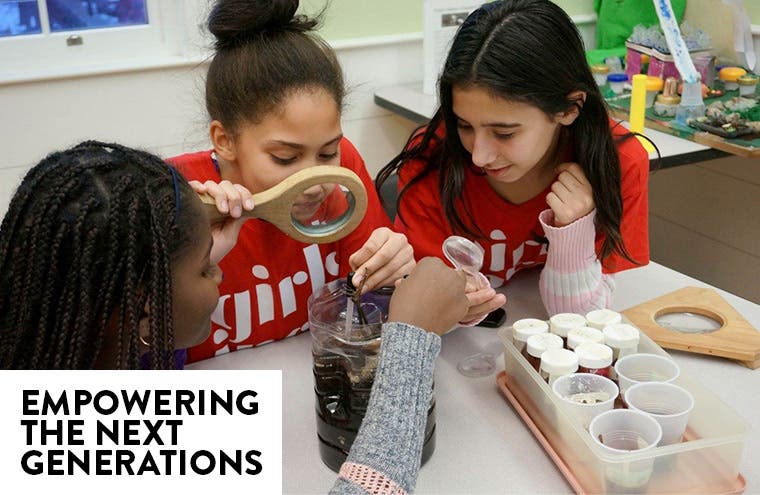 January was National Mentoring month (bet you didn't know that!), making now the perfect time to highlight some of the nonprofits we support that are supporting today's young minds. These organizations are committed to caring for kids and empowering youth to succeed every single day—something we will always stand behind!

Friends of the Children, Portland
This local chapter of the national nonprofit has been serving Portland, Oregon since 1993 by connecting the community's most vulnerable children with long-term mentors ("Friends"). All of the full-time Friends are professionally trained and work with each child from kindergarten all the way through high school graduation. Students who participate in the program are more likely to attend their classes regularly and the majority (83%) get either a high school diploma or their GED. With results like that, it's clear that the work these Friends are doing day in and day out is really making a difference.

Junior Achievement of Washington
Junior Achievement (JA) is a national nonprofit that's working to create relevant mentorship programs that help get kids ready for life in the 21st century. Their programs cover important basic skills like work readiness, entrepreneurship and financial literacy in a fun and engaging way. Rather than teaching these skills in a classroom, JA students in Auburn, Washington get hands-on experience in their JA "mini city," which features a number of different storefronts—including their very own Nordstrom, where they can learn firsthand what retail is all about.

So what does the day look like for a JA student at this "mini Nordstrom?" It's pretty similar to a day in one of our stores! The students learn all about how to take care of the customers, purchase inventory and merchandise product. On their break, they can take their "paycheck" to deposit at the bank, vote for mayor and take their checkbook out to do shopping at the other stores in town. How cool is that?

Girls Inc.
Girls Inc. was the first ever beneficiary of our give-back brand, Treasure&Bond, and it is an organization we have supported since 2004 because we believe in their mission, to raise up young girls to be strong, smart and bold. With a highly trained staff of mentors they are able to provide opportunities and resources to more than 140,000 girls across the U.S. and Canada. Our 2015 grant was designated directly to the Girls Inc. chapters in San Antonio, San Francisco and Orange County, in support of their elementary school and teen programs, which keep girls engaged with their mentors during those crucial growing up years.

It's clear that these relationships go a long way in changing the life of Girls Inc. participants. "With Girls Inc.'s help and support, I was the first person in my family to graduate from a 4-year university," said Griselda, a recent graduate from the program. "I was able to put my parents at ease by paying for my tuition through scholarships and grants. Girls Inc. contributed so much to my professional growth and they still continue to be a big part of my life."