Day of Caring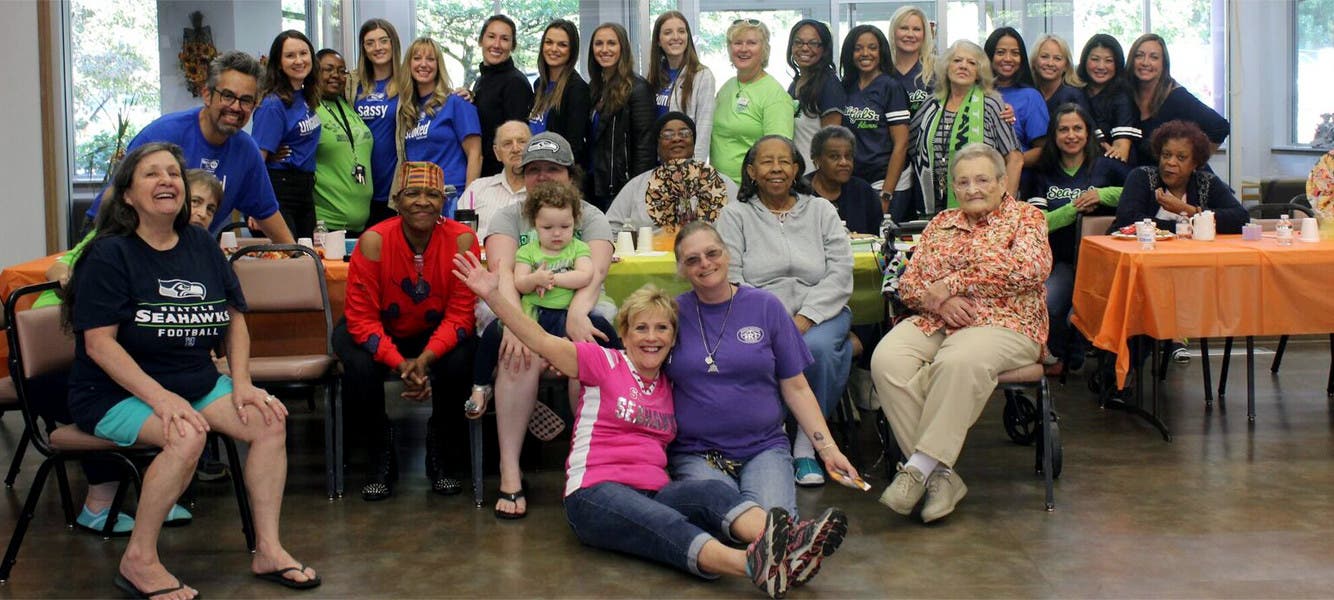 Our Annual Day of Caring
Nordstrom employees across the country came together to help support the work of local nonprofit organizations during our annual Day of Caring events. Projects ranged from sorting 7,000 pounds of potatoes at a food bank in Newport Beach, Calif. to sorting donations in preparation for an event benefiting local teens in White Plains, New York. Here are just a few of the volunteer activities our employees took part in during this year's Day of Caring.
Nordstrom Americana – Glendale, Calif.
With the hope of helping local families start a new chapter in their lives, several of our Americana employees spent the morning helping LA Family Housing serve lunch and put together welcome baskets for their new residents. The baskets were filled with cleaning items, organizing supplies, toiletries and other every day household items. "LA Family Housing helps people transition out of homelessness and poverty by assisting with housing and other supportive services," said HR Manager Michelle Miranda. "This is our second time volunteering with them. We are all humbled by the experience each time and many of us plan to continue volunteering with this organization."
Nordstrom The Westchester - White Plains, N.Y.
Family Services of Westchester is a White Plains nonprofit that serves its community with a broad range of social and mental health services. It offers several programs targeted specifically at the unique needs of children and teenagers, including The Sharing Shelf – a place where gently used children's clothing is donated and given directly to children in need. Our Nordstrom store team partnered with The Sharing Shelf to help sort through donations in preparation for their Teen Boutique, an event held twice a year that enables teen girls to take home a week's worth of clothing, shoes and accessories. "The clothing collected for the Teen Boutique event allows teens a chance to go on a shopping excursion and meet with personal stylist volunteers," said HR Manager Alba Fishta. "The program coordinator at The Sharing Shelf is a loyal Nordstrom customer. She invited us back for future events and many of our team members have since volunteered in more Teen Boutique events."
Seattle Headquarters
Our Men's Marketing, HR Technology, Merchandise Operations and Product Coordination team members spent the day at HOPELINK in Redmond, Wash. They spread tree bark to maintain the grounds of a community center for families in transition.     Team members from both the Operations and Quality Assurance team, as well as the Corporate Affairs and Communications team, spent their day with residents at Houser Terrace Senior building. The volunteers helped prepare and serve a light lunch, which was followed by hours of singing karaoke, dancing and playing board games.  "Our residents had so much fun that day, they still talk about it," said Jill Richardson, operations administrator for Renton Housing Authority. Thank you to all the volunteers that took part in Day of Caring this year and to our partners at the organizations that provided us with the opportunity to give back to our communities.