Shoes That Fit 2018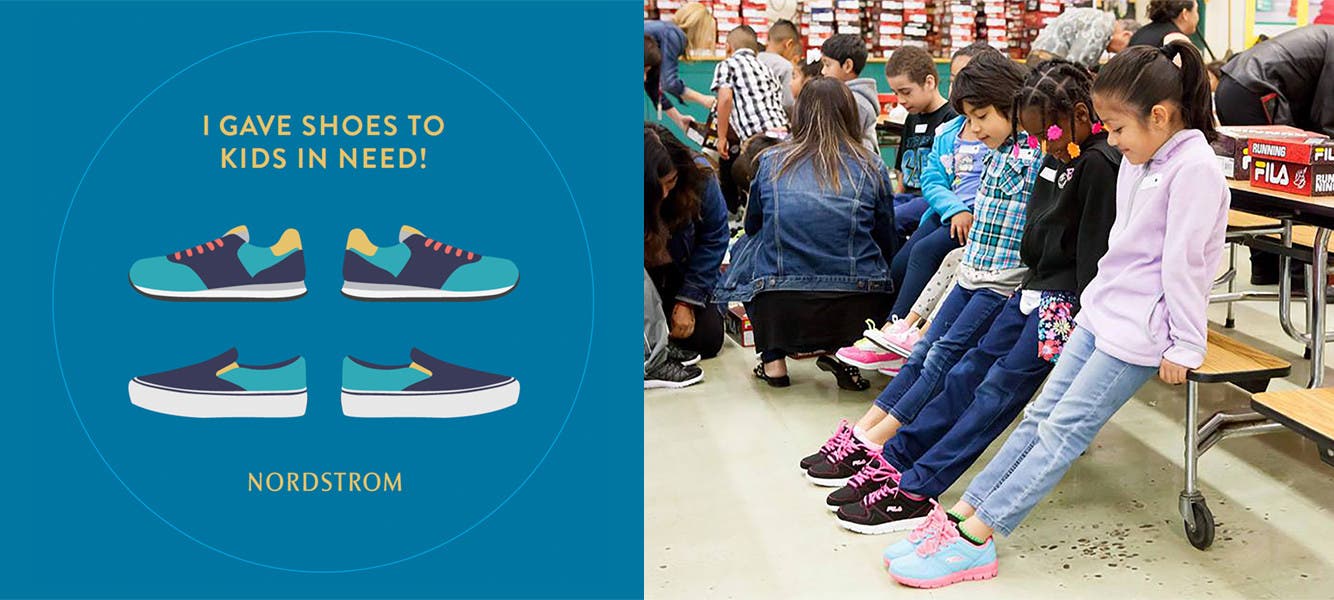 Partnering with Shoes That Fit this back-to-school season
August 2018
This back-to-school season, Nordstrom is proud to partner with our customers and the nonprofit Shoes That Fit to provide 25,000 brand-new, properly fitting shoes to children in need to help start their school year off on the right foot.
"It's remarkable what a pair of new shoes can do for a child and their self-esteem," said Amy Fass, executive director at Shoes That Fit. "When a child feels comfortable and confident, they're better prepared to succeed and thrive at school, on the playground and at home."
From August 6 to October 1, customers can visit any U.S. Nordstrom, Nordstrom Rack or Last Chance store to purchase $10 Shoes That Fit giving cards. Each giving card goes toward the gift of one pair of shoes for a child in need in the local community. Giving cards can be found in Nordstrom Shoe and Kids departments, as well as at Nordstrom Rack checkout counters and online through the Shoes That Fit website, ShoesThatFit.org.
This year we have partnered with television station KTLA to deliver new athletic shoes to all 540 students at Grant Elementary School in Los Angeles by matching donations, up to $20,000, to ensure every student can start off the school year with brand-new shoes.
"We're thrilled to continue supporting Shoes That Fit, and the life-changing services they provide to children in the communities we serve," said Scott Meden, chief marketing officer at Nordstrom.
Nordstrom has supported Shoes That Fit since 2010. In that time, the company has helped Shoes That Fit provide shoes to more than 140,000 children across the U.S., including Puerto Rico.
Thank you for helping us make the upcoming school year a little brighter for so many children!