Taking Care of Our Communities: Nordstrom + Casa de Todos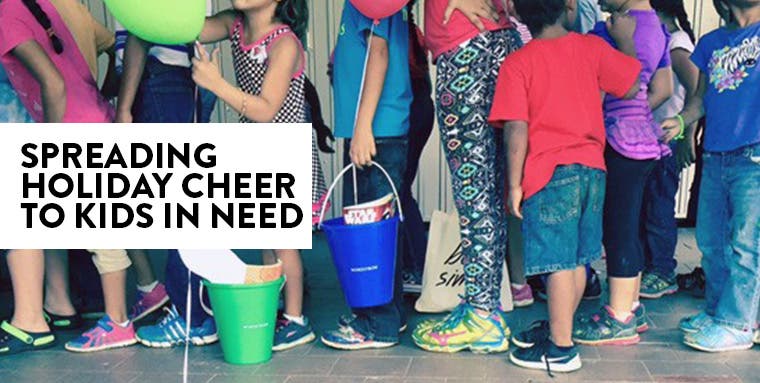 On November 11, a small team of employees from Nordstrom The Mall of San Juan in Puerto Rico visited Casa de Todos, a safe house in the mountains that shelters kids who have been affected by abuse in their homes. They spent the day with the children, learning about them and the work the shelter was doing to provide a warm and happy home. After a day of touching moments, our employees went home with heavy hearts and a strong desire to continue making the children at the shelter happy.

They decided to rally their coworkers and donate gifts for each of the children at Casa de Todos. The whole store got behind the project, donating toys, shoes, a twin bedding set and towel, which our Alterations team embroidered with the kids' names. Employees in Human Resources wrapped every item and made sure each child received something special.

Store Manager Manolo Gonzalez said, "At some point in their early years, most of these kids had a chance to experience Christmas like we do... being with their parents and opening their presents found under the Christmas tree. Their world has been turned upside down and they find themselves alone and lost, and we have this unique opportunity to give them hope."

On December 16, our group delivered the presents to Casa de Todos; it was enough to fill up two entire storage rooms! The children went to open all of the presents on Christmas and Three Kings' Day (January 6), both days of celebration, family time and gift-giving in Puerto Rico.

Our employees' generosity didn't stop there. They also hosted a fundraiser to renovate the outdoor terrace where the children at Casa de Todos play. On their initial visit, our employees noticed the outdoor space had no ventilation and was full of flies. Thanks to their cook-off, they were able to raise money to help improve the ventilation so the kids could spend more time running around and playing outside.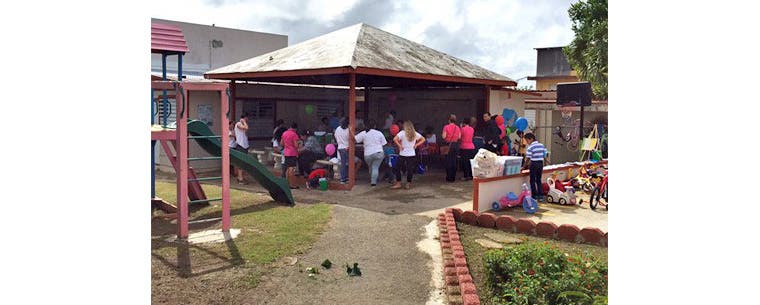 "People say we live our lives waiting for angels that can guide our way to happiness," said Manolo. "I felt like our team truly became a group of angels for these kids. The magic and happiness they are going to receive will be a ray of hope that will lead them to a better place in the future."