Clothing Donation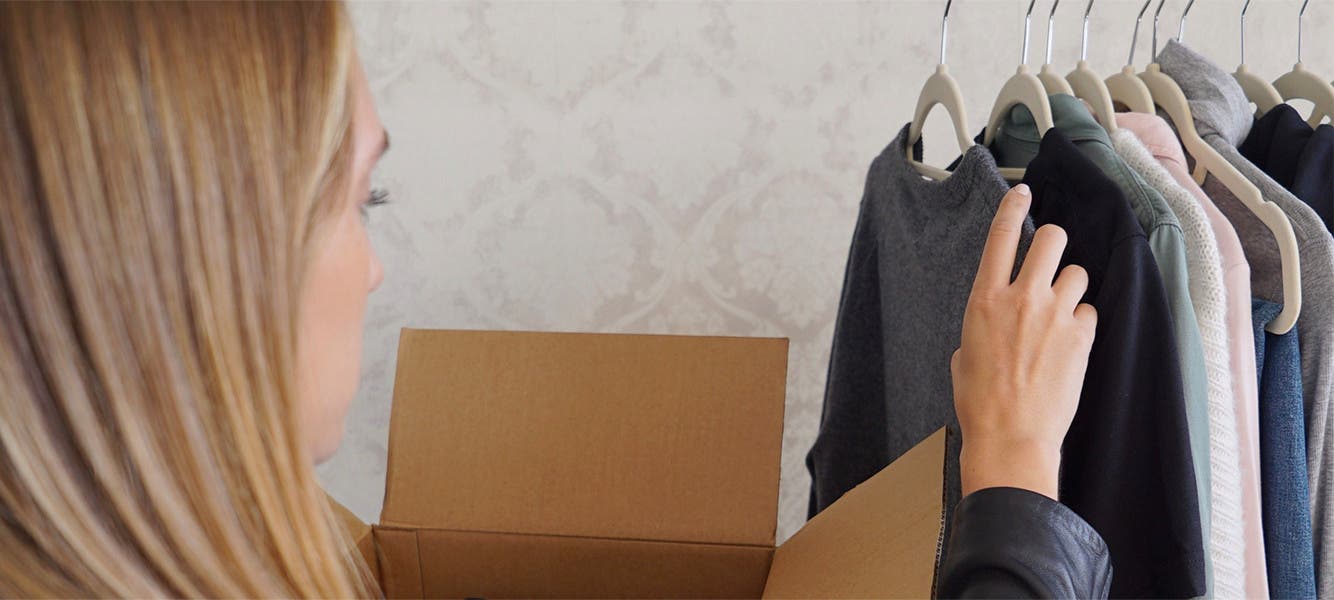 Give New Life to Used Clothing
Every year, billions of pounds of clothing end up in landfills. Thanks to our new partnership with Give Back Box®, we're able to offer our customers a better solution that helps give new life to used clothing and accessories, while also supporting local nonprofits. Customers can donate their items by mail (at no cost) and Give Back Box will distribute those donations to local nonprofits. From there, donations will be sold to fund community programs, like job training and education initiatives.

"Our customers have told us they want to be able to clean out their closets in a more environmentally friendly way," said Erik Nordstrom, co-president at Nordstrom. "By extending the life of their used items, and encouraging them to reuse the box from their recent Nordstrom order, we're trying to make it easy and convenient to help reduce waste while also being able to support local nonprofit organizations."

The new service enables customers to donate gently used clothing, shoes, jewelry or small household items. To get started, customers can visit Nordstrom.com/DonateClothes or follow these steps:

1. Open Your Box: When you order from Nordstrom, save the box your order came in.


2. Pack It Up: Fill the box with any gently used clothing, accessories or shoes you'd like to donate.


3. Print and Ship: Print a prepaid shipping label from givebackbox.com/Nordstrom. Close up your box, attach the prepaid label and drop it off at any UPS or USPS location.

"We are thrilled to have Nordstrom as a partner to share our message with its customers," said Monika Wiela, Give Back Box founder. "With its focus on service and commitment to corporate social responsibility, Nordstrom is a natural fit for Give Back Box. We're excited to work together to support organizations that are providing valuable resources to those in need in our communities."

We've begun testing an in-store donation program in our six western Washington Nordstrom stores. Those items will be directed to Seattle Goodwill and Goodwill of the Olympics and Rainier Region. Participating stores have white, Goodwill-branded donation bins located near the mall entrance or on the lower level.

Participating Washington stores include:

• Alderwood Mall, Lynnwood
• Bellevue Square, Bellevue
• Downtown Seattle, Seattle
• Northgate, Seattle
• Southcenter, Tukwila
• Tacoma Mall, Tacoma