Our Latest CSR Report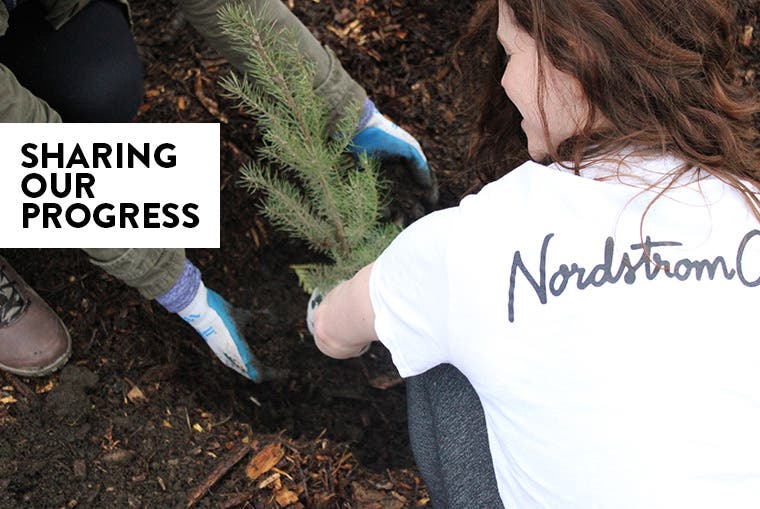 We're pleased to share that we've posted our latest annual Corporate Social Responsibility (CSR) Report, which reflects our 2015 CSR efforts. Since 2009, we've used this annual report to demonstrate what we've accomplished, identify opportunities to improve and hold ourselves accountable for continuing to make progress. This year, we updated our approach to provide even more context and details around what we've done and where we're going next.

Below are just a few of our 2015 highlights:


GIVING – In response to feedback from our customers and employees, we evolved our giving program. Our 1% Gift Card Give Back program allowed us to support nearly 500 nonprofit organizations and launch our new Employee Charitable Match program.

HUMAN RIGHTS – 100% of Nordstrom Product Group (NPG) factories have been audited to our Partnership Guidelines. We also continued to provide social development programs, such as HERproject.

ENERGY – We reduced the energy we use per square foot by 7%, bringing our total amount reduced since 2009 to 19%.

WASTE – We were able to compost or recycle 79% of our waste.

PACKAGING – By redesigning some NPG shoe boxes, we saved 2,000 pounds of packaging in just two months. We're planning to expand the pilot so that we use even less.

The report also includes our newly established 2020 goals. These goals align with the issues we think are most important to the success of our business, and they reflect feedback we've received from our customers, employees, shareholders and community partners. We believe they build on the progress we've made thus far, and they challenge us to be better. You can find the full report on the homepage of NordstromCares.com.

If you have questions or would like more information, email us at csr@nordstrom.com.