Respecting Environment Stories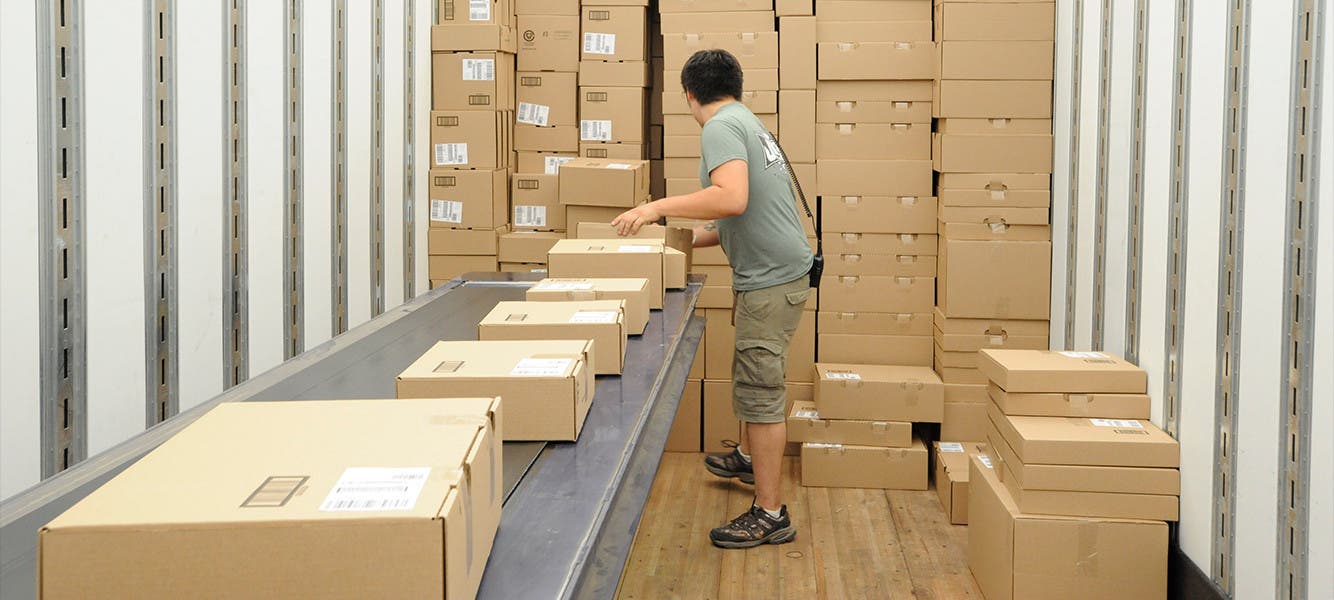 Reducing Emissions the Smart Way
October 2018
Nordstrom works throughout the year to reduce the impact our business has on the environment. This takes many forms, including updating our packaging and installing more energy-efficient lighting systems in our stores.
Recent Corporate Social Responsibility (CSR) Recognition
July 2018
We're excited to share Nordstrom has been recognized by PEOPLE magazine on its PEOPLE magazine on its 2018 Companies That Care list. This list is developed in partnership with Great Place to Work® to highlight top U.S. companies that have succeeded in business while also demonstrating outstanding respect, care and concern for their employees, their communities and the environment.
2017 Sharing Our Progress CSR Report
July 2018
Our 2017 Sharing Our Progress (SOP) Corporate Social Responsibility (CSR) Report is now live! Each year, we report on what we've accomplished and our progress toward the company's 2020 CSR goals. These CSR goals are focused on reducing carbon footprint, conserving resources, offering sustainable and healthier products, giving back and supporting human rights. This report previews the company's 2018 priorities.
Forterra Tree Planting Event
May 2018
Reducing the impact our business has on the environment has been a long-standing commitment for us. Carbon emissions contribute significantly to global climate change, and through our partnership with the nonprofit organization Forterra, we are able to address part of our carbon footprint outside of our own walls.

Read More
Powered by the Sun
For the past eight weeks, there's been a flurry of activity at Nordstrom Rack Persimmon Place in Dublin, California—and we don't mean just inside the store. There's also action taking place on the rooftop. It's all part of a smart sustainability initiative led by the mall's owner, Regency Centers. In an effort to supply the shopping center with renewable energy, Regency is adding more than 1,334 solar panels across the entire mall development, with 540 placed on our roof.

Read More
Respecting the Environment: Our Performance in the 2017 Newsweek Green Rankings
February 5, 2018
We're pleased to share Nordstrom ranked 35th in the 2017 Newsweek Green Rankings, which evaluate the sustainability performance of the 500 largest publicly traded companies headquartered in the U.S. This evaluation recognizes companies' efforts to use renewable energy, reduce greenhouse gas emissions, minimize water use, and divert waste from landfill. Our carbon productivity score was especially strong, which means that our greenhouse gas emissions are low, relative to our annual revenue.
Solar Powered
Though Florida holds the official title of Sunshine State, the Golden State of California isn't far behind when it comes to sunny days (fun fact: the bustling city of Los Angeles gets an estimated 292 days of sun every year!). What to do when you have so much of a good thing? Put it to use!
Give New Life to Used Clothing
Every year, billions of pounds of clothing end up in landfills. Thanks to our new partnership with Give Back Box®, we're able to offer our customers a better solution that helps give new life to used clothing and accessories, while also supporting local nonprofits. Customers can donate their items by mail (at no cost) and Give Back Box will distribute those donations to local nonprofits. From there, donations will be sold to fund community programs, like job training and education initiatives.