Taking Care of Our Communities: Nordstrom + Food Banks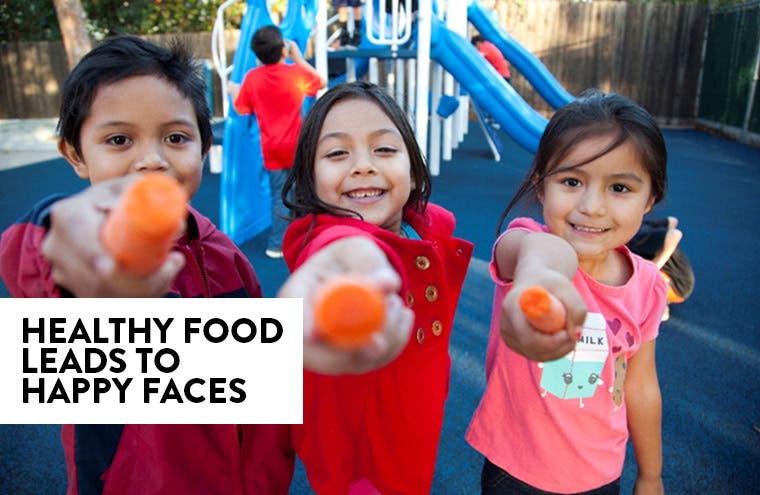 For so many of us, the holiday season is celebrated with gatherings of family and friends around a table filled with mouth-watering meals inspired by classic family recipes. These meals bring us together and can serve as a reminder of the many things for which we are thankful. But for the people in our communities who don't have reliable access to nutritious food, the holiday season can be a particularly tough time of year. Studies estimate that 1 in 6 Americans faces hunger every day and 1 in 8 Canadian families struggles to put food on the table. 

To help address this need in the communities we serve, we've made grants to 19 different nonprofits that are each working to fight hunger and malnutrition throughout the U.S. and Canada. Though our support for them lasts throughout the year, they see an increased need during the winter holidays, which makes now a perfect time to talk about the innovative programs and tremendous impact they're bringing to the people who need it most.

The Greater Boston Food Bank (GBFB) – Boston, MA 
Our support for the GBFB began in 2012. This year, the grant it received from Nordstrom was allocated toward its emergency hunger relief programs, which consist of a brown-bag program for seniors, a school-based pantry program and a mobile grocery market—all of which help deliver food directly to those who need it most. GBFB's goal is to end hunger in eastern Massachusetts by distributing enough food to provide at least one meal every day to every person in need. Last year alone, it distributed 54 million pounds of food in 190 local communities, enough to provide healthy meals to as many as 500,000 people.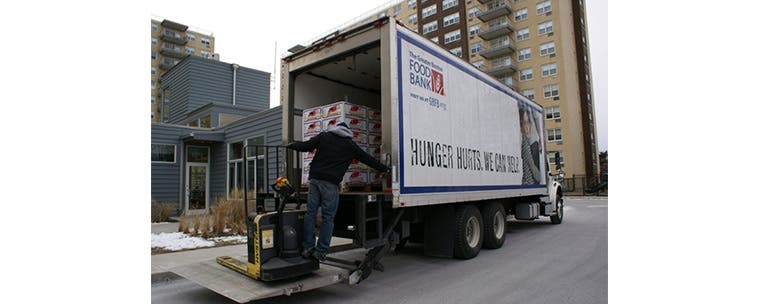 University District Food Bank – Seattle, WA
We've been supporting Seattle's U-District Food Bank for the last four years, but it's been around for more than 30 years serving its community. Our Nordstrom support goes directly to the home delivery program, which brings food right to the doorstep of those who don't have easy access to transportation. The program currently reaches 85 homebound seniors. Our past support helped to grow Packs for Kids, a weekend food-bag program for students on free and reduced lunch, to serve almost 500 kids at eight nearby schools. Each week, more than 1,100 different families also receive the groceries they need to prepare nutritionally balanced meals at home.

Northern Illinois Food Bank (NIFB) – Geneva, IL
What is most impressive about the Northern Illinois Food Bank is the fact that it operates in 13 counties across the state of Illinois, offering innovative food programs and nutritious food to neighbors in need. The 2015 grant that NIFB received from us was directed toward its food acquisition and distribution programs, which are able to assist more than 71,000 people each week through a network of 800 food pantries, soup kitchens, shelters, youth and senior centers, and a number of other direct distribution programs.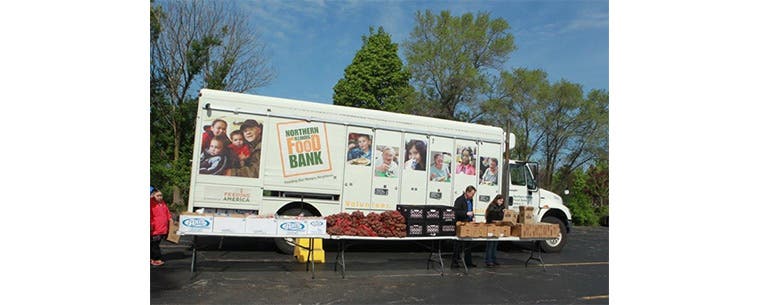 Capital Area Food Bank (CAFB) – Washington, DC, and Lorton, VA (2 locations)
The Capital Area Food Bank is the largest organization in the Washington, DC, metro area working to solve hunger and problems associated with it, like undernutrition, heart disease and obesity. By partnering with nearly 470 community organizations in the area and delivering food directly to hard-to-reach areas, the CAFB is helping 540,000 people (roughly 12% of the region's population) each year. Our direct support made it possible for the CAFB to serve more than 60,000 meals to neighbors in need throughout the Washington metro area.