Nordstrom + Forterra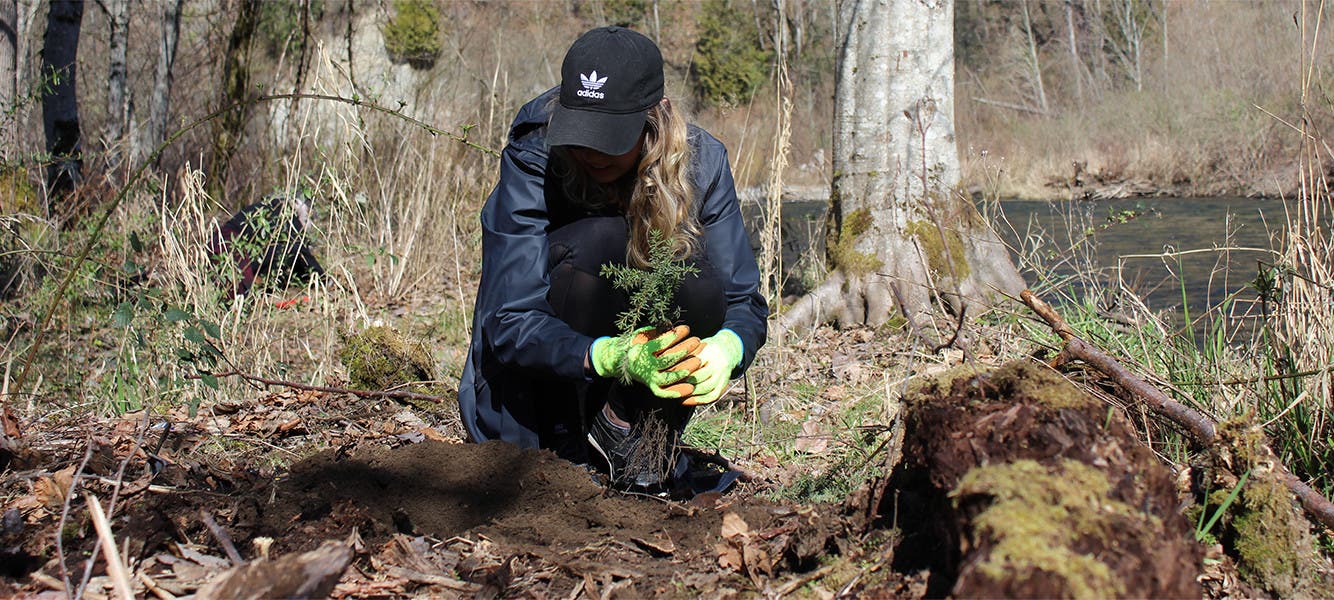 Forterra Tree Planting Event
May 2018
Reducing the impact our business has on the environment has been a long-standing commitment for us. Carbon emissions contribute significantly to global climate change, and through our partnership with the nonprofit organization Forterra, we are able to address part of our carbon footprint outside of our own walls. 

Since 2013, we've partnered with Forterra to calculate the number of trees it would take to offset half the carbon emissions from our western Washington Nordstrom and Nordstrom Rack stores. Nordstrom then pays to plant those trees in restoration sites across the state. Once a year, we offer employees the opportunity to get involved by planting trees.

In early March, 28 employees and their families volunteered to plant 350 trees at Ron Regis Park in Renton, Washington. Throughout the morning, our employee volunteers worked hard digging holes to plant western hemlock and grand fir trees.

"Without as many trees, the Seattle area just wouldn't be the same; having the opportunity to participate in the regrowth near a neighborhood just seemed like a natural thing to do," said Michael Baxstrom, a logistics business analyst who participated in the event.

Since first joining the Evergreen Carbon Capture program, Nordstrom has planted more than 2,167 trees and native plants that offset half the emissions of our western Washington stores. Over their lifetime, those trees and plants will capture more than 10,835 tons of carbon and will provide clean oxygen to the region.