Respecting the Environment: Nordstrom + Goodwill
To celebrate our annual Anniversary Sale (our biggest sale of the year) this past July, our social media team pushed physical and digital boundaries to create our biggest 
Instagram
 post 
ever
. Featuring a larger-than-life, leopard-print Leith dress (complete with a gigantic wooden hanger), the 55-foot-tall installation on the roof of our Downtown Seattle store took our social media game to new heights—literally.
After disassembling the installation, our team set out to ensure all of the materials used found a new life, instead of heading straight to a landfill. The massive hanger found a home with our visual team, to be featured in future projects, and we donated the 400 yards of fabric to Seattle Goodwill so they could turn it into bags for their donation program.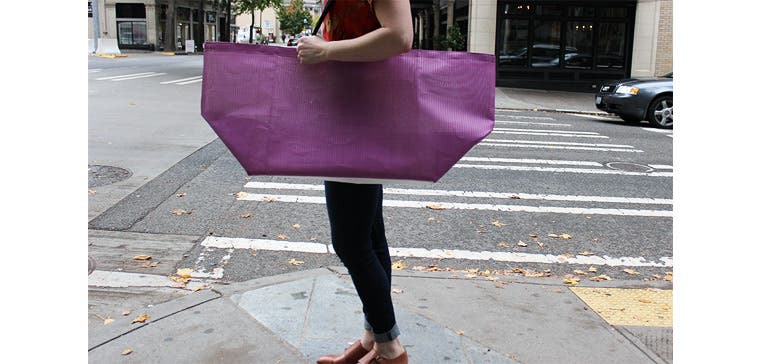 Goodwill worked with a local manufacturer to design and produce more than 950 bags, which can be used (and reused) to carry donations to any of their locations. The bags are large enough to fit all kinds of donations, whether it's a pile of clothes or a small household appliance. Leftover scraps of fabric from this process were donated to be used in arts education programs at Seattle Recreative, a nonprofit whose mission is to "keep good stuff out of the landfill so you can make art with it."
Goodwill's donation program diverted more than 40 million pounds of waste last year. It also helped raise funds to support Goodwill's free job training and education programs, which reached more than 9,200 Seattle residents in 2014.
The bags were handed out at a number of Goodwill events across the Seattle area. With fall being Goodwill's busiest season of the year for events and donations, the time couldn't be better for these bags to make it into the hands of its customers.