Respecting the Environment: Nordstrom + Goodwill (Round 2)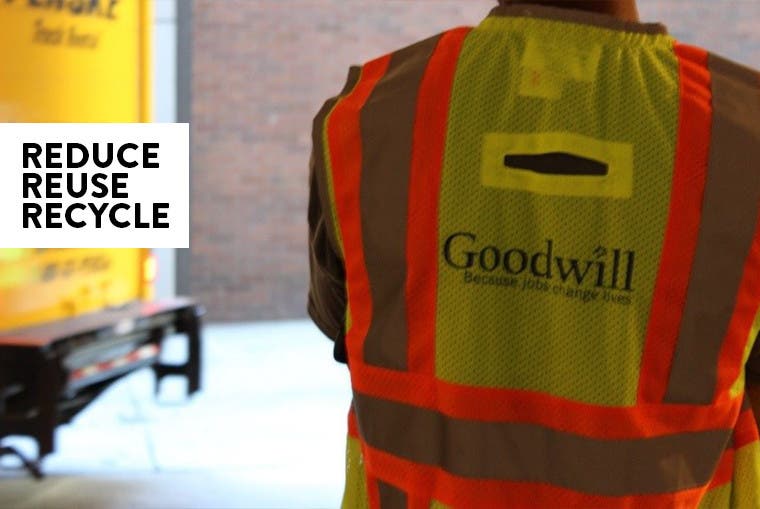 Our company has grown a lot in the past several years, and in order to best serve our customers, our Seattle headquarters has had to grow along with it. As we expanded into new office spaces and made updates to existing ones, we found we had more than 25 truckloads of old office furniture (things like desks, cube walls, shelves, tables and chairs) that we were no longer able to use. Sending it all to a landfill was going to be expensive, not to mention filled with negative environmental impacts, so our teams worked to come up with a better solution.

Because we've worked with Seattle Goodwill in the past, we decided to get in touch with them to see if they might be able to help. Fortunately, they jumped at the idea, and we quickly got to work emptying our storage facilities. All of the pieces of furniture we donated were sold in nearby Goodwill stores. Anything that couldn't be sold was broken down into parts so that it could be properly recycled.

"Our goal was to come up with a solution that saved Nordstrom money and didn't have a negative impact on the environment," said Blair Bush, who supports the Office Planning team that orchestrated the donation. "By giving these items to Goodwill, we're saving money on storage and each of the pieces of office furniture is being reused or recycled. The fact that we're also able to support the great work Goodwill is doing in the community is an added bonus."

The sale of each of these items goes to support Goodwill's free job training and education programs, which reached more than 8,700 Seattle residents in 2015. Their donation program also has some big, positive environmental impacts, too; last year they diverted more than 50 million pounds of waste! We're pretty proud to be a part of their efforts and are even planning another donation of supplies in early 2016.