HERProject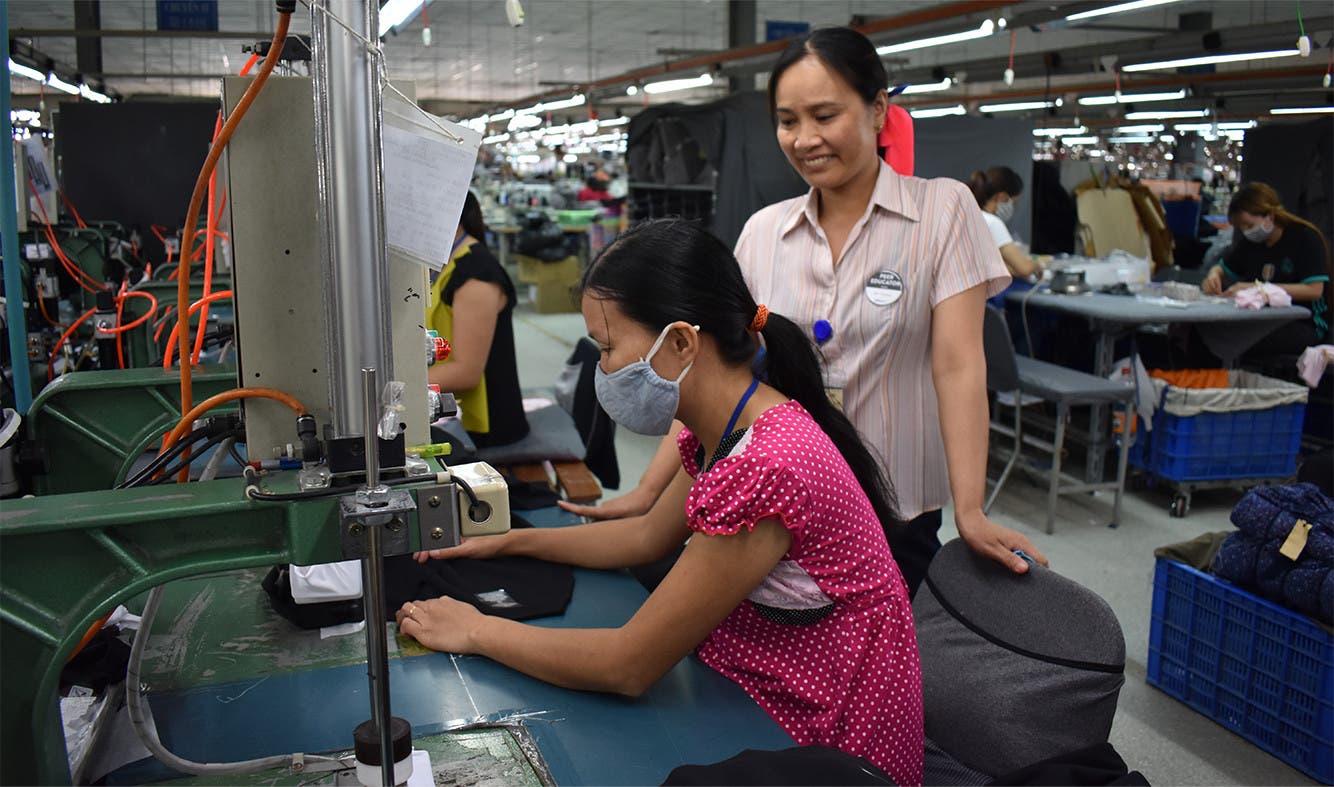 Nordstrom partners with local nonprofits to educate factory workers on empowerment topics including health and financial literacy.
Nordstrom is committed to offering our customers a selection of products they can feel good about. We work closely with factories that make our Nordstrom Product Group (NPG) brands to support them in creating a safe and healthy workplace for the women and men who work there.
Since 2007, Nordstrom has partnered with BSR's HERproject to launch worker empowerment programs in 27 factories around the world, reaching more than 18,000 workers. The trainings are focused on topics like health and financial literacy. Workers also learn communication and leadership skills to help them reach new opportunities within the factory.
In addition to directly supporting factory workers, these programs have a ripple effect that benefits workers' families and their communities. We've also seen business benefits, with reduced absenteeism and worker turnover as a result of the program.
Nordstrom + HERproject Factories
HERproject Impact Since 2007*
"After the training and sharing of these three modules, we learn a lot of knowledge and pay more attention to our own physical health… In my work, I know how to cherish my own body and I can learn to share with my colleagues. In life, knowing how to protect one's own body is important to the family and to oneself."
–Hou Mei Yan
"At work, staying healthy makes me more efficient. Outside of work, I've learned new ways to take good care of myself and my family, and I sometimes talk to my family about what I'm learning, so they can have the same information."
–Zeng Li Zhen
"I can now plan and manage my finances so I'll have a better future. I now create a monthly budget, save money and help my coworkers with their financial arrangements."
–Maskanah