How We Give Back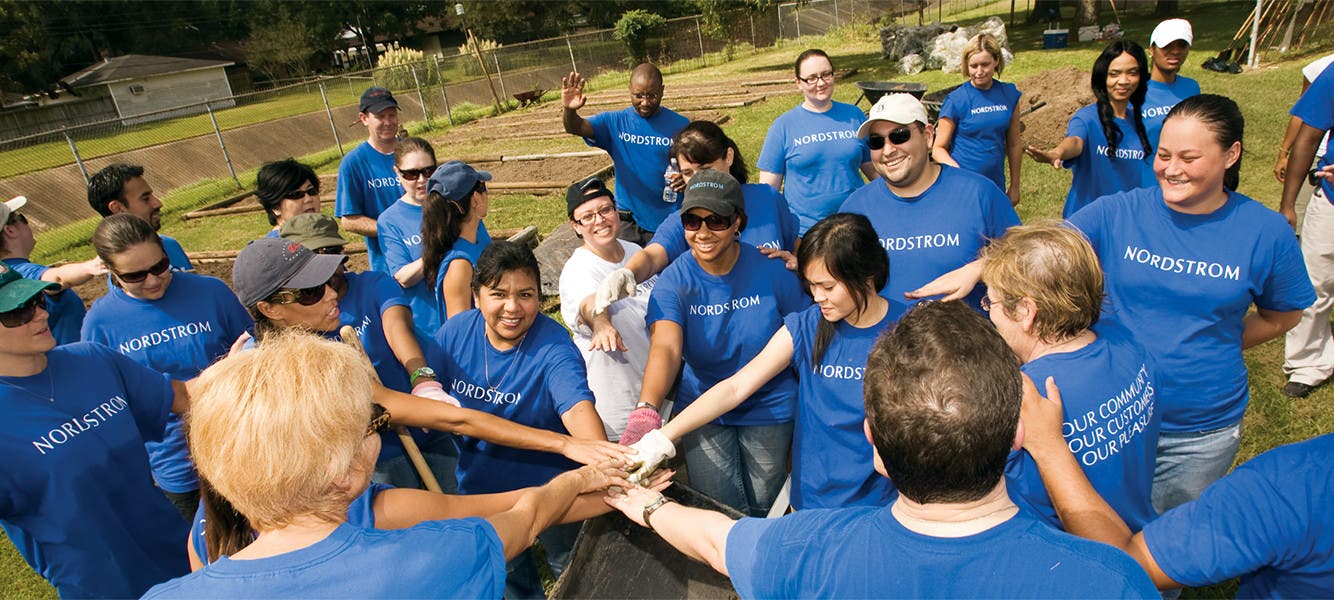 Each year, Nordstrom supports hundreds of nonprofits in the communities around the U.S., Canada and Puerto Rico where we do business. Here are other ways we give back:
Gift Cards That Give
Nordstrom is pleased to donate 1% of all our Gift Card sales, including amounts added to existing Gift Cards, to qualified nonprofit organizations in the communities we serve. Our annual donation is based on Gift Card sales, including those sold at Nordstrom, Nordstrom Rack, Nordstrom.com and authorized retailers, from February 1 through January 31 of the following year. These funds are used to support Nordstrom-directed grants. Additionally, they are used to support the Nordstrom Employee Charitable Match and Volunteer Program.
Employee Charitable Match and Volunteer Program
Nordstrom helps our employees personally give back to nonprofit organizations that are meaningful to them with the Employee Charitable Match and Volunteer Program. Starting on their first day with Nordstrom, employees can receive up to $5,000 annually to match their personal contributions of cash or volunteer time to qualified nonprofit organizations. If you're a Nordstrom employee looking to apply for a matching gift, please visit mynordstrom.com.
Products and Programs
We also give back through other programs and products including:
• Treasure & Bond: our brand that gives 2.5% of net sales to nonprofits that empower youth. From February 1, 2017, through January 31, 2018, Treasure & Bond will support YWCA in the U.S and Canada.
• M·A·C Viva Glam: supporting HIV/AIDS research, education and programs through the sale of M·A·C Viva Glam Lipstick and Lipglass products.
• Shoes That Fit: each year for our annual holiday giving program, we partner with Shoes That Fit, a program that has provided tens of thousands of pairs of new shoes to kids in need across the country.
• United Way: a great opportunity for us to partner with our employees to support United Way organizations through donations and volunteerism.