Taking Care of Our Communities: Nordstrom + Shoes That Fit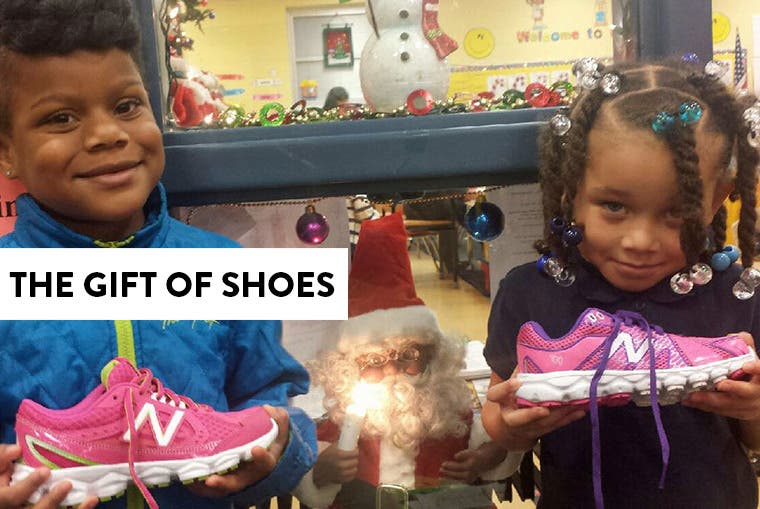 In early November, we kicked off our annual holiday giving partnership with our customers, New Balance and the nonprofit organization Shoes That Fit. Our goal this year was pretty ambitious: to give 20,000 children in need a new pair of shoes, which meant we needed to sell 40,000 of our $10 giving cards.
We're incredibly excited to share that we have met and exceeded that goal! Thanks to the generous support of our customers and the hard work of our Nordstrom and Nordstrom Rack employees, we sold almost 50,000 giving cards. That means 20,000 kids received a pair of their very own New Balance sneakers this holiday season, bringing the total number of pairs of shoes donated to more than 110,000 since this program began in 2010! 100% of the additional proceeds from the nearly 10,000 extra giving cards sold will be given directly to Shoes That Fit as a cash donation, which means they'll be able to provide new shoes for lots of other children in the coming year. 
It wouldn't have been possible without your help, so we want to send out a great big THANK YOU to everyone who played a role in making this happen.