Women in Coffee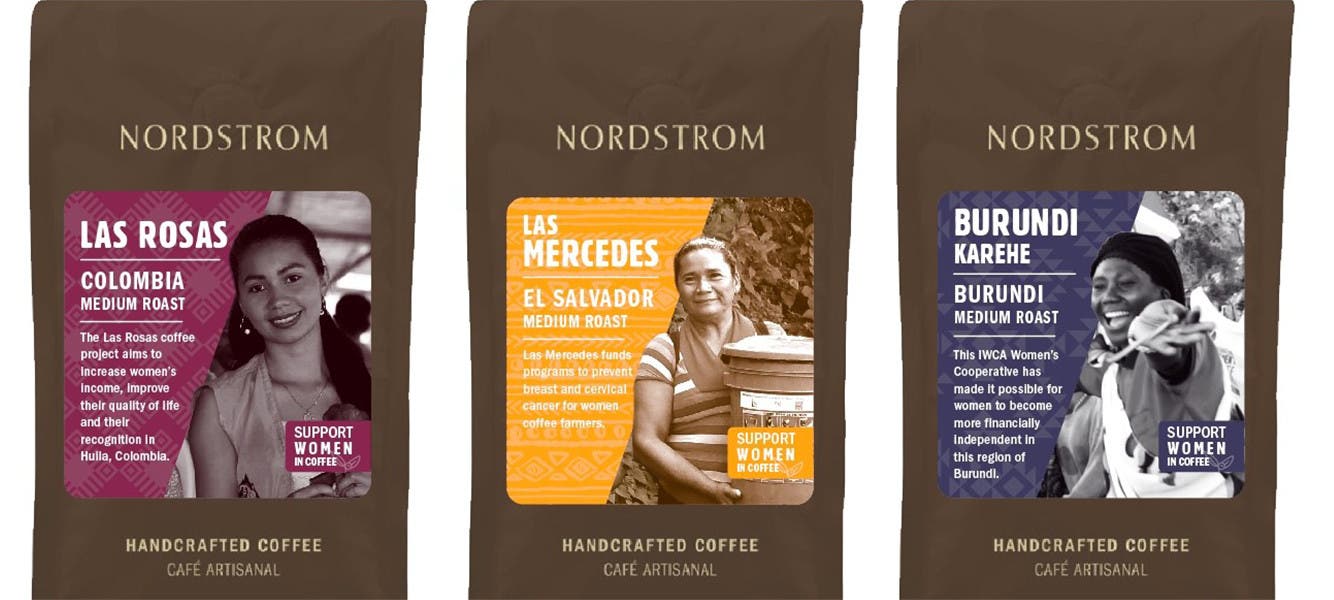 Women-Produced Coffee Launch
We want to be a retailer our customers and employees can be proud of, which is why we regularly look for opportunities to bring our customers products that are made in a responsible way. Beginning May 7, we'll be offering a series of three women-produced coffees from three different countries. The coffees are each produced by women's groups addressing gender equality in the coffee industry. From farm ownership to harvesting and sorting the beans, women were integral in the production process of each coffee.

The coffees will be available for a limited time in nearly all of our Specialty Coffee locations. Each 12-oz. bag will be available for purchase for $14.95 in the U.S. and $15.95 in Canada. "Women are an essential, but largely untapped resource in the coffee industry. When they're able to be fully integrated into the production process, businesses, families, communities and the entire coffee industry benefits," said Bill Wilson, national director of Specialty Coffee at Nordstrom.

Our Restaurant division is one area of our business where we've been able to forge new partnerships and introduce innovative programs that are making a difference in our communities. Partnering with the International Women's Coffee Alliance (IWCA) to offer customers this women-produced coffee allowed us to connect with these farms and the women who lead them.

"Our focus at the IWCA is to connect, empower, and advance women in coffee. We are a network of self-driven, self-governed chapters who themselves define what it means to lead their families, communities, and businesses toward a sustainable future," said Kellem Agnew Emanuele, President of IWCA.

Although hundreds of miles and an ocean separate the three coffee farms that produce the beans we are offering, the positive impacts of women in coffee are consistent across the three farms that produced our new coffees: Las Rosas (in Colombia), Las Mercedes (in El Salvador) and Burundi Karehe (in Burundi, Africa).

Lucia Ortiz, from the Las Mercedes farm in El Salvador, currently manages the farm, which has been in the Ortiz family since 1886 and has withstood civil war and the constant threat of gang violence. It's a legacy that will be passed on to her three children. In thinking of her children and their futures, Lucia knew she had to step in and lead a farm she would be proud to hand over to them one day. Six years later, the success of the farm hasn't just helped the Ortiz family, the community has also seen many benefits. The medical clinic that was originally built to serve the coffee plantation workers and the neighboring community has expanded and today serves 13 surrounding communities with a nurse on duty all week and a doctor available on weekends. A big focus for the clinics is the prevention of cervical and breast cancer.

"This is a big part of what Nordstrom is helping to support, access to preventive health care for women in these rural areas," said Lucia. The coffee-producing communities in Colombia hold a similar view on the impact coffee has had on their family. Las Rosas farm has seen major positive changes in the family dynamics as a result of empowering women leadership in the farms.

"The violence from the conflicts in some areas of Colombia left many women to manage their farms and make a living for their children on their own. Coffee has been able to provide them and many post-conflict communities with an alternative source of income," said Nathalie Gabbay Huddleston, coffee importer for Las Rosas farm. Across the Atlantic in Africa, farmers from the Burundi Karehe farm have been able to take the income and begin a savings program within the community. These savings allow women to become more financially independent.

Check out the full interview with all of these women farmers on The Thread here.

Nordstrom is honored to be part of this partnership and to help create opportunities for these women to access the global coffee market. We're also very excited to give our customers the opportunity to support them by purchasing a bag of coffee.