eGifting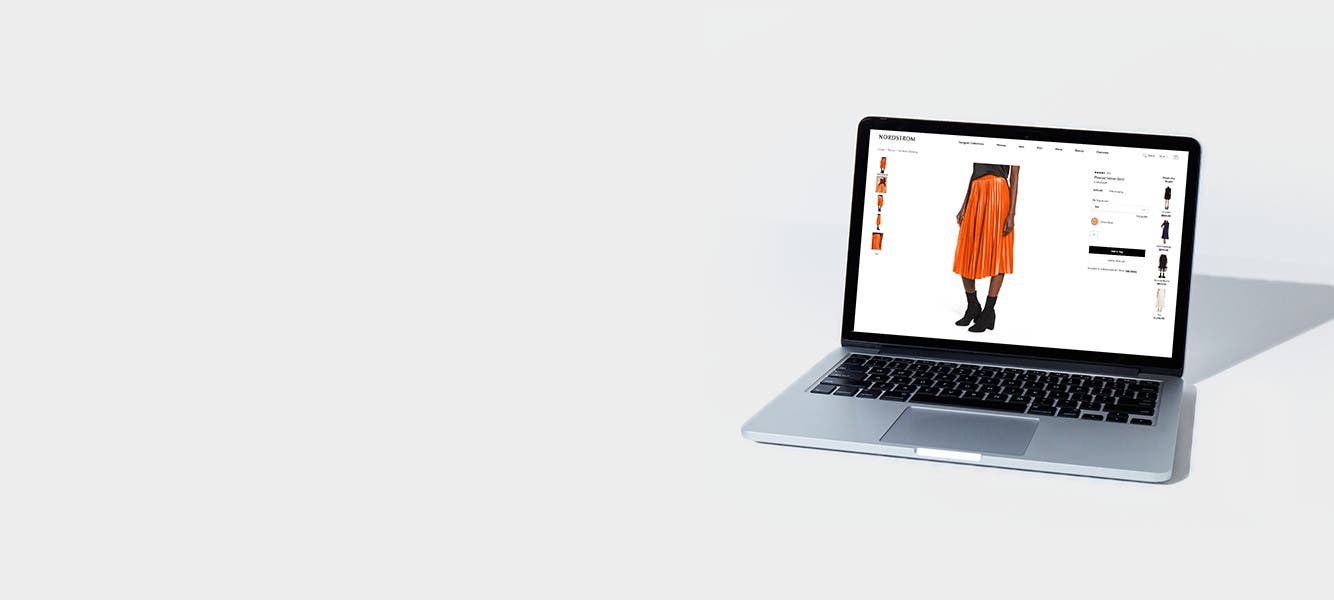 Gifting Has Never Been So Easy
Try eGifting
eGifting is a way for you to buy a gift and send it instantly to a friend by email.
It's as fast and easy as sending a Gift Card, but way more personal because your friend will know you've picked out something special.
Don't worry if the gift isn't quite their style.
They can choose to get a Gift Card for the full amount instead.
You Pick the Gift
Pick out and pay for the gift—simply select "Give as eGift" in the Make It a Gift section below the item. All you need to get started is your friend's email address.
They Make It Perfect
Your gift suggestion is emailed to your friend. They pick the color and size, then enter their shipping information.
Win-Win All Around
They get the real thing in the mail—and you know it's exactly what they wanted.
Frequently Asked Questions
Give an eGift
What items are eligible to be given as eGifts?
Full-price items up to $2,000 can be given as eGifts. Some fine jewelry is excluded.
Back to Top
Once I've found the gift, what's the next step?
Simply select "Give as eGift" in the Make It a Gift section below the item.
Back to Top
What will the recipient get?
They'll get an email from Nordstrom letting them know they've received a gift from you. Once they choose the color and size and enter their shipping address, their gift will be on its way.
Back to Top
How long does it take to get an eGift?
eGift emails are typically delivered within minutes of your purchase, but can take up to a few hours. You can also schedule an eGift delivery up to a month ahead if you don't want to send it right away or want it to arrive on a specific date.
Back to Top
What info will I need to send an eGift?
Just your friend's email address. They'll enter their shipping information when they redeem their gift, so you can be sure it goes to the right place.
Back to Top
Can I give an eGift via my phone?
You can order eGifts on phones, tablets and desktop computers. We're working on making them available on our apps.
Back to Top
What will I pay for?
You'll pay the current price of the item plus an estimated tax. There aren't any additional fees. As always, Nordstrom offers free Standard Shipping.
Back to Top
What is estimated tax?
Tax is calculated based on where an item is being shipped to. Until your friend enters their address, we aren't able to charge you for an exact tax amount. So we include estimated tax in your order total to make sure that your friend won't owe any money when they redeem their gift.
Back to Top
Can I add gift wrap?
Unfortunately, gift wrap isn't available for items purchased as eGifts at this time.
Back to Top
What if the item goes on sale after I pay for the eGift?
If the price goes down, your friend will receive the difference on an eGift Card that they can use toward anything else at Nordstrom, Nordstrom Rack and HauteLook.
Back to Top
What if the price of the item goes up after I pay for the eGift?
If the price goes up, your friend will have to pay the difference. Or they can choose to get an eGift Card for the amount you originally paid and can pick out something else.
Back to Top
What if the item sells out?
Purchasing an eGift doesn't guarantee that the item will be available when it's redeemed. If the item sells out, your friend will receive an eGift Card for the full amount that they can spend on anything at Nordstrom, Nordstrom Rack and HauteLook.
Back to Top
What if I entered the wrong email for the recipient?
Please call customer care at 1.844.639.8924 to update the recipient's email address.
Back to Top
Can I cancel my eGift?
No, you cannot cancel an eGift.
Back to Top
I live in Canada. Can I send an eGift to someone in the U.S.?
Unfortunately, eGifting is not available for international orders at this time.
Back to Top
Get Your eGift
How do I get my gift? 
Click the "Get My Gift" link in your email. You'll choose your color and size options on Nordstrom.com, then enter your shipping address at Checkout. 
Back to Top
Can I exchange my eGift for something else? 
If the eGift item isn't quite your style, you can choose to get an eGift Card instead. Our eGift Cards can be used online and in stores at Nordstrom, Nordstrom Rack and HauteLook. 
Back to Top
What if the item I was gifted is sold out? 
Unfortunately, items can sell out quickly, especially around holidays. But don't worry, you'll be able to get an eGift Card for the full value of the item so you can find something else to love. 
Back to Top
Will I have to pay for shipping? 
Standard Shipping and returns are always free at Nordstrom. If you choose expedited shipping, you'll have to pay the difference. 
Back to Top
Can I pick up my gift in a store? 
Not at this time. If you want to get your gift quickly, you can choose expedited shipping options in Checkout. 
Back to Top
Can I use my eGift Card in a store? 
Yes, your salesperson will be able to scan your eGift Card barcode from your phone or a printed page so you can use it in a store. 
Back to Top
I accidentally deleted my email. How can I get my eGift?
You can request a new email by entering your email address on our customer care page. You'll receive a follow-up email with a link to your account page, where you can claim your eGift.
Back to Top
When will I get my gift?
You'll see an estimated arrival date when you confirm your shipping address in Checkout. Standard Shipping takes approximately 5-7 business days, but you can pay for faster shipping options.
Back to Top
Will my friend know that I returned their gift or chose an eGift Card instead?
We won't tell if you don't. The person who sent the gift won't be notified if you pick something else. But one of the great things about eGifting is that your friend knows you'll get something that's just right for you (even if it's not what they picked out).
Back to Top
I live in Canada. Can I receive an eGift from someone in the U.S.?
Unfortunately, eGifting is not available for international orders at this time.
Back to Top