Treasure & Bond Expands Selection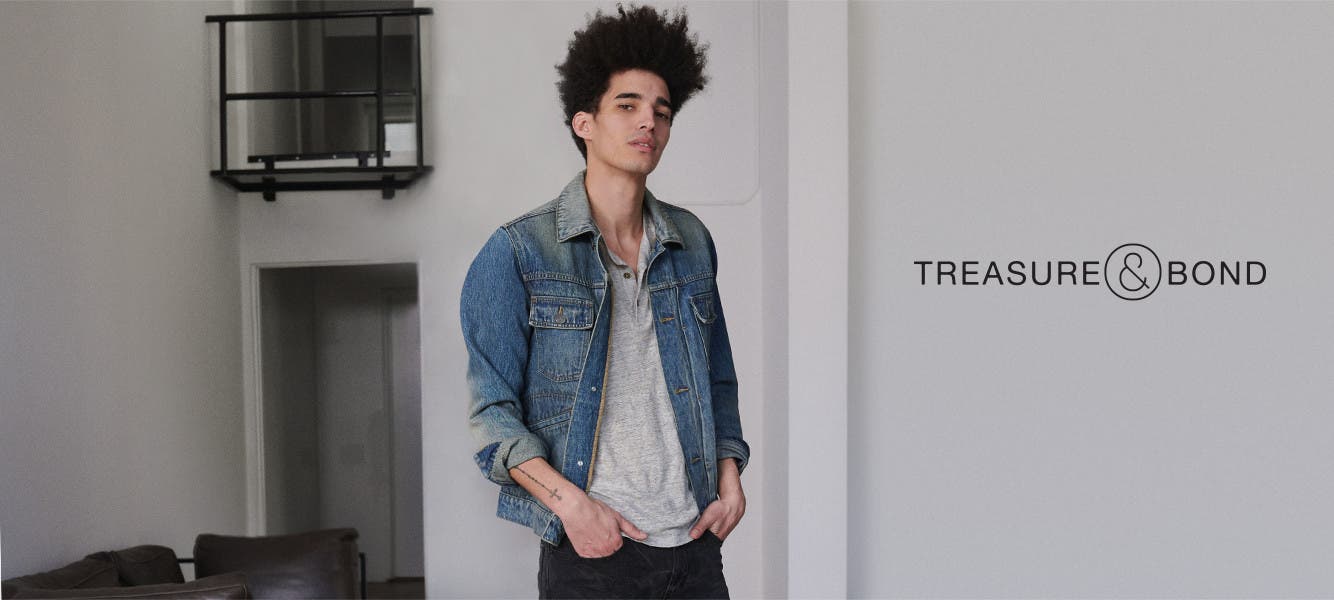 Look Great & Give Back: Treasure & Bond
Remember when we launched our give-back brand Treasure & Bond last year and then told you about its first donation in March 2015? Well we've got more exciting news to share: the brand is giving back even more, and it's expanding!

In addition to women's apparel, you'll be able to find Treasure & Bond in women's footwear, handbags, soft accessories, men's apparel and kids' apparel. Kids' apparel will launch in February 2016. The rest of the expanded line is available in stores and online at Nordstrom.com and will now include:

• Women's footwear features washed artisan staples with a "borrowed from the boys" feel. Casual urban boots and booties take center stage, supported by distressed leather sandals and flats.
• The men's apparel collection will be rooted in denim (under $100!) and surrounded by cool, laundered tees, lived-in shirts, jackets and rugged sweaters. 
• Treasure & Bond handbags will focus on a mix of authentic casual silhouettes with crossbody totes and satchels, while the brand's soft accessories will feature an effortless urban-cool-layering authentic aesthetic. Both will be available in October.
"The positive feedback from our customers has enabled us to support inspiring organizations."
—Mark Tritton, President of Nordstrom Product Group
And the giving continues! Every six months we donate 2.5% of Treasure & Bond net sales (that's equal to 5% of net profits) to different organizations that are focused on caring for kids and empowering youth. Most recently, we were able to give Girls on the Run a $254,000 donation. That brings our grand total to nearly $440,000 since we launched the brand last summer—and it's all made possible by sales of the brand's classic, Americana-inspired collection.

Moving forward (through January 2016), we'll be teaming up with Boys & Girls Clubs of America to support their mission of providing safe spaces for millions of kids to learn, grow and have fun. Why Boys & Girls Clubs? "The answer is pretty simple," said Terri Baldwin, Nordstrom Charitable Giving Director. "The Boys & Girls Club has been a leader in youth empowerment for more than 150 years, and they are heavily involved with the communities we serve." The brand will also support selected organizations that empower youth in Canada.

Ready to start shopping? All of Treasure & Bond will be available in all Nordstrom stores and online at nordstrom.com/treasureandbond.